With increasingly expensive DLC packs, it's difficult to diversify The Sims 4 gameplay. So, let's give you some tips to give your Sims a new life with these Sims 4 Mods.
The Sims 4 mods can expand the game in incredible ways. New modifications are created all the time and added to the ModTheSims for example, that has been the center preferred creators. This is a website where you will find everything from minor adjustments to complete rework of major systems.
Some modders or content creators, such as little msam e Kawaii Stacie became so popular with their modifications that they created their own websites for their list of creations.
The Sims has a very large modding community. But the biggest challenge with The Sims 4 mods is determining which ones still work. Some mods are updated faithfully, but others have been broken down over time with new patches and features added by EA.
There are mods from The Sims 4 for new items, creature transformations, careers, buildings, behaviors and thousands of minor mods that bring the whole experience closer to real life - if that's what you want, of course.
Quick FAQ
How to install mods on The Sims 4
Download the mod content of your choice and put it inside Documents \ Electronic Arts \ The Sims 4 \ Mods
Can mods ruin my game?
No. But it is always recommended to keep mods and game up to date as there may be incompatibility
What are the best mods for The Sims 4?
1 - MC Command Center
2 - Height Control
3 - Control your Pets
4 - Control your Sim
5 - New Careers
6 - Boosting careers
7 - Stylist
8 - New personality traits
9 - Random personality traits
10 - Have more personality traits
Is it safe to install mods on The Sims 4?
Like everything that is downloaded from the internet, you need to download the content and mods from a website you trust. In general, mods are clean and the creators make them out of passion for the game.
Can I get punished by EA for using mods?
Is WhickedWhins mod prohibited?
Despite the adult theme no. There are mods with "heavier" themes that EA doesn't allow, but that's not the case with Whicked.
What better sites to download mods?
We recommend
The Sims Resource: https://www.thesimsresource.com
SimsDomination: https://www.simsdom.com
Mod The Sims: http://modthesims.info
How to install the mods
Installing The Sims 4 mods is very simple, especially if you want to make just a few adjustments to your game.
To install The Sims 4 mods follow these steps:
Download the mod you want to use from a website you trust;
Save the Mod on your PC;
Take the downloaded mod files where you saved it and copy it;
Drag the file and drop or paste it into your The Sims 4 "Mods" folder. this computer\Documents \ Electronic Arts \ The Sims 4 \ Mods, but may vary depending on your installation.
But to ensure that it is just that, always check the installation instructions for any downloaded mod just to make sure there are no further steps. Most should just be a quick matter of copying files.
Be aware that some mods may need other mods or additional content, such as fabrics created by other modders that you will also need to install. Another thing, keep an eye and the mod is updated and is compatible with the latest version of the game as some may be outdated and abandoned by the creators or have been replaced by other newer mods.
Recommended sites for downloading mods
Among The Sims community's most popular mod sites are the following sites The Sims Resource, SimsDomination and the Mod The Sims, but each mod on the list has its own download link that can take you to several other sites.
The best Mods of The Sims 4
1 - MC Command Center
Certainly one of The Sims 4's most downloaded mods by simmers. MCCC allows you to control every aspect of your Sims' lives and the world around them. You can choose how many sims will be present in a batch, increase or decrease the age of a sim (or all), call sims to your home or expel them, disappear with them from the game and find out detailed information such as who the spouse is yes, how many children they have and more. All without having to use the console command and enter the cheats.
Click on the floor, on the sim, in the mailbox or on any computer and you will have different levels of control over aspects of the world. To download, just access the developer's website, the Deadpool. He usually keeps this mod well updated, so always keep an eye out for new versions with each update of your The Sims so you don't have any problems.
2 - Height Control
One thing that has always made simmers angry with the latest version of the game is the fact that all characters are the same height. Teenagers, young adults or adults, everyone is the same size. O Height Slider comes to solve this, allowing you to create your sims and modify their size. The interesting thing is that, using the MCCC and the Height Slider, when starting the game the game itself will make higher or lower sims. To download, just access the modder Luumia website.
But, beware: this will leave some strange animations, like a yes kissing the nose of the other, since they were designed for characters of the same height. So, think carefully before making your sims too short or too tall.
3 - Control your Pets
Great frustration for the simmers when it was announced that pets from The Sims 4 Dogs and Cats expansion could not be controlled, as it was in The Sims 3. Well, this mod came to solve this and give you control of your pets, like if they were an active member of the family. They have their own needs and you can control them however you want.
For obvious reasons, these mods for The Sims 4 depend on the Dogs and Cats expansion. Download Playable Pets at link.
4 - Control your Sim
Have you ever thought about being able to control your sim with the WASD keys on your keyboard like you do with practically all games? Now it's possible with the mod Direct Controls. Just install and make an easy setup to control your sims' movements with the keys. It works either in third person or first person mode, in addition, as with click control, your sims will automatically walk through doors and up stairs.
5 - New Careers
Players are always adding new careers at ModTheSimsSo if you're tired of the game's standard careers and want to explore something new, take a look. The imagination behind each one is impressive, and most of them offer a fully interactive path to follow.
So you can become a tattooist, games developer, stockbroker ou zookeeper, now you can follow your dreams and do something you really want.
Also, it is worth remembering that some of these mods from The Sims 4 may ask for a specific DLC to work properly, such as The Sims 4 At Work. Remember that these personalized careers will not work with most other Sims 4 mods related to how careers work, such as Turbo Careers.
6 - Boosting careers
If you are tired of just sending your Sim to work and waiting for him to come back now you can really go to work in any career you want.
The mod Turbo Careers makes all careers for adults and teenagers work as the active careers of the Ao Trabalho expansion. You can download workplaces from the Gallery or make your own, just make sure they have the right objects for Sims to work on.
You can check all careers available here Turbo Carers and the objects and decorations that each workplace needs to have in order for your Sim to do their job in this link.
7 - Stylist
One of the problems with installing mods is that sometimes freaks walk around town with their mods and look ridiculous. in general, you go into the sim editor and try to fix the poor guy, but with this mod you can do that and still get paid. What's better than being paid for something you would do for free?
Defining the style of an NPC will give you:
$ 150 for children
$ 225 for teenagers
$ 300 for young adults and older
Just download the Offer Appeareance Styling & earn Money LittleMsSam's and start getting paid to fix the horrible sims that roam around.
8 - New personality traits
Many of the best Sims 4 mods affect the way Sims interact with each other. The Sims 4 has a long list of features that change the way a Sim behaves, and you can quickly expand that list through personalized content.
The Sweet Tooth trait, for example, makes your sims better at baking and adds new modifiers to help them express their love for cake, while the Robots feature set allows you to create hybrid human-machine Sims, or just complete robots that they need to visit a charging station every few hours to stay active.
There are tons of new features available on ModTheSims, you can download individual and specific traits or packages of traits, like this collection of hobby-focused traits, which makes your Sims craftsmen, horticulturists or movie fans.
9 - Random personality traits
When Sims age, players have to choose their new aspirations and traits for their next phase of life. But sometimes it would be better if these things happened in a more natural way, which would provide a better immersion in the game.
So the mod Random Traits & Aspirations de graycurse does just that. Players are no longer responsible for choosing the next characteristics during the evolution of their Sims. Players who are looking for some realism and randomization will really like this mod.
Best seller #1
Best seller #2
Price
Best seller #3
10 - Have more personality traits
When we moved from The Sims 3 to The Sims 4, one of the things we missed the most was that the characteristics you could assign to your Sims decreased from six to three. But thanks to this mod from chingyu1023 (based on original Embyr311 , which has not been updated since 2016) that allows adding more features for a Sim and not just 3.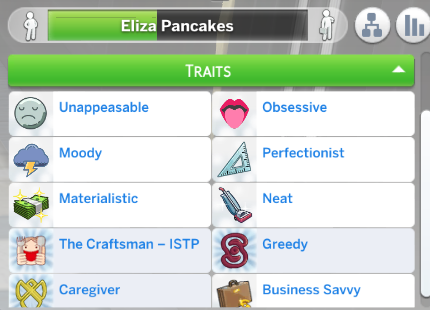 11 - A little more drama
The mod Life's Drama adds a dash of drama to each neighborhood, with 11 new dramatic scenarios for city NPCs, some of which you can participate in. Your Sims can peek out of the window to see a couple involved in a big argument, a thief trying to pick something out of his pockets, or a bride running away from her wedding. Everything is possible with Life's Drama.
Well, you can just enjoy everything going on or, if you are willing to participate, you can step in and help an NPC, like someone being terrified by a gang, and may even be rewarded for it. You can cause a little drama yourself with the new action "Exposing a loved one", which works on Sims who have partners, drop the bomb and grab some popcorn to watch the circus catch on fire.
12 - Gender preference
O Gender Preference mod allows you to change Sims' preferences for gender-specific romantic partners. You can adjust the numbers so that your Sims prefer one gender rather than excluding the other, prefer one, but also like the other, or like both equally.
13 - Most significant events
RoBurky is responsible for many The Sims 4 mods, having a mod that changes how your sim reacts to life events and personal experiences in the game. O Significant Stories mod ensures that your sim expresses their emotions to the people who matter, or are important to them, and will affect how those memories will remain with them throughout their lives. Your sim can get into a depressive routine for days that requires effort and some help from their friends to overcome.
This mod also fits well with the True Happiness modbecause it makes your yes's happiness experience more meaningful. Now your yes will only be truly happy when something extraordinary happens to him.
14 - Sims Online Courses
Even with the expansion of the university and the entire school program existing in The Sims, some players feel that this is still not enough. If you want to further develop your Sims you can now take online courses to improve skills. Like the idea? Just go to the LittleMeSam's and download.
4 skills out of 41 are only available to children
4 skills available for children - seniors (bowling, skating, dog training, wall climbing)
1 Skill is only available for Vampires (Vampire Lore)
1 skill is available for teenagers too (parenting) if you have the mod parenting for teenagers and more installed
All other skills are available for teenagers - seniors
15 - After school activities
This mod created by KawaiiStacie, After School Activities, allows your children to do activities after school, such as joining clubs, participating in sporting events and other activities. Each program will help sims make friends, maintain friendships, develop skills and character values. Your children will also be able to do part or all of their homework, depending on what activity they participate in. Now, if you want your kids to go alone without their parents, you'll also need another mod to start events at all ages.
16 - Have a Boat House
O mod House Boat by Snowhaze that allows you to build a small but stylish boat for your sim to live. The boat hulls come in three colors: brick red, deep navy blue and turquoise waters. They float in the water like a real boat and do not disappear in close up.
17 - French Village
Now if your yes is more of a communal person and prefers to live on land, then Catdenny's Old French Village it is perfect for living your fairytale fantasy. The mod comes with cottages, gardens, a cafe and, most importantly, a beautiful pub.
Best seller #1
Best seller #2
Price
Best seller #3
18 - Zombie Apocalypse
Remember in The Sims 3, with the inclusion of the Supernatural package, zombies would leave the ground and roam the lots during the nights of the full moon. You could be attacked by one and become a zombie too, or leave them there, until the moon goes away. Although fun, this feature has not returned (so far) in The Sims 4, even though we already have vampires and wizards. So, Sacrificial Mod solved this with the Zombie Apocalypse, but here the business is a little more serious.
In this mod, zombies will not just walk around eating plants. Here you will have to survive and you will be able to find even some known as Jill Valentine and Nemesis from the Resident Evil franchise. The mod presentation trailer even tells the story of how it all started. Read the installation requirements carefully, as you may need other mods to get the gameplay of the trailer.
19 - Auto Save
This may be one of the best mods for The Sims 4, if you've already missed a week of your Sim's life for forgetting to save, you'll want to download this Temptest mod which automatically saves your game every day at your chosen time. It also creates seven save slots so you can go back to the previous day if you really want to.
20 - Holds the emotion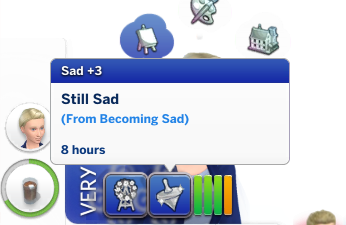 Sims are extremely emotional and range from hysterical happiness to uncontrollable anger in a second, which can be a problem during an encounter or activity where you have to maintain a certain emotion. So, this mod, Emotional Inertia Classic, will make your sims a little more stable and not change emotions so easily.
21 - Health plans
This mod will add a little more realism to your sims' health, with a few more tests to be done when he goes to the hospital in addition to a health insurance system for them.
Health insurance
Diseases
Plastic surgery
Medicines
Optometry
Weight and blood pressure control
He has a free version and one for Patreon supporters that includes some other illnesses and functions. Best of all, it supports Brazilian Portuguese.
22 - Correcting the lag
This mod fixes the game lag issues that happen when your sim is going to perform an action and stay there for hours. Simulation Lag Fix is one of the best mods from The Sims 4 that helps when it comes to playing games, even for those who have a powerful PC.
23 - Slice of life
Created by Kawai Stacie one of the most famous mods for The Sims 4. It adds more realism to your game, giving all sims physical changes, depending on mood and tastes. Add more personality, realism, interactions, social interactions, parties and more drama to your game.
Buy your The Sims 4 now
Take advantage of this promotion from Amazon and buy your The Sims 4 for PC now and enjoy all these mods and more
24 - Explore the world
Also created by Kawaii Stacie, this mod allows your sims to leave the lot through rabbit holes and return with buffs, motif boosts, skill boosts, relationship boosts, etc. You can also buy clothes, work part time, throw your money away, get your nails done, visit the hospital and more!
25 - Lethal vampires
Vampires can now kill human sims by interacting Drinking Deeply. There is another mod that allows you to kill sims with the Drain Spirit ability, but the vampire must unlock this power to do so. Now, every vampire can kill.
26 - Autonomous vampirism
This mod of Vampirism allows your sim to ask to become a vampire without needing you to click on the option or for vampires to offer it, without you having to ask. This makes the game a little more organic and will make vampires interact more naturally. Of course, the Vampires DLC pack is required for the mod to work.
27 - No weaknesses
With the mod Weakness Points Removed you no longer have to worry about the balance of power between an advantage and a disadvantage. Now you can have all the powers without a problem to disturb you! Who is Vladislaus again? Is he the strongest vampire in Forgotten Hollow? No longer!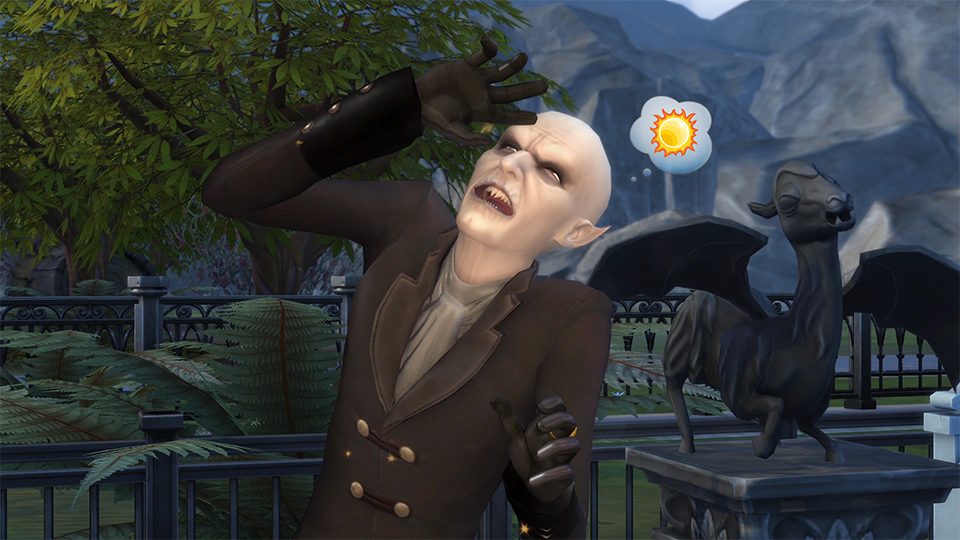 28 - Duele for real
Are those vampire training duels a little dull? So solve this with the Vampire can kill Vampire. Enough of sparring and we're going to hit the shit for real. Of course, that will not happen to you. If your vampire loses then everything will be fine. That is, only advantages with these Mods of The Sims 4.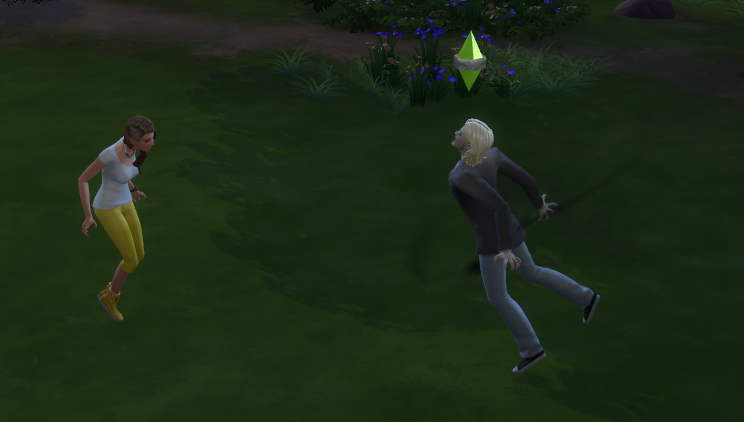 29 - Keep them away
Nothing more boring than being with your energy at zero, almost passing out from sleep and not being able to sleep because there is a vampire at your door, isn't it? Well, solve this by keeping them out of your neighborhood with this mod. There will be no more vampires outside of Forgotten Hollow, but you can still go and visit them if you want.
30 - More Powers
Take advantage of becoming a vampire with these Mods from The Sims 4 by little msam. In addition to some novelties, vampires will be able to feed on human food normally, they can turn off or on their reflection in mirrors, stop that irritating whistle they make all the time or become immune to sunlight.
31 - Take my dog ​​for a walk?
Having a dog is a responsibility, both in real life and in The Sims, so you need to take good care of yours. Give him food, a bath, take him to the vet and take him for a walk. But, if your yes has no time for that, with this mod, you can ask any Sim on your lot to walk your dog. So you rest or take care of your needs and your dog is well taken care of.
32 - Hire Dogwalkers
If with the previous mod you can ask someone to walk your dog, with this one you can hire one dogwalker. If you have the previous mod installed, you can ask him to bathe your dog after he finishes the walk / run.
But why pay for something you can get for free, right?
33 - Walk Your Cats
Can only dogs go for a walk with you? No way. Take your kitten for a walk too against. Put him on a leash and go for a walk. Now, if he likes to stay on a leash, it's another story. it is compatible with the previous two Sims 4 Mods.
34 - Walk with more than one pet
You can have up to three pets in your home, but having time to walk all of them is another story. Well, once again the little msam solve this with a mod so you can take up to three pets to walk at the same time. In addition, it is compatible with the previous Sims 4 Mods, so you can even walk around full of dogs and cats.
35 - Have your car
One of the most frequent requests from Sims 4 players is the possibility of owning a car and being able to drive around. Well, now this is resolved with Ownable Cars. In addition to having your car, it also gives you some mood modifiers, depending on the model and price.
The cars, their prices and their associated emotions are as follows:
Minimal smoogo - costs §10000 and gives the driver a playful mood modifier.
Smord P328 - costs §12500 and gives the driver a Focused modifier.
Tofunda Wagon - costs §15000 and gives the driver an Energized mood modifier.
Vorn Stallion - costs §17500 and gives the driver a Glamor mood modifier.
Bwan Speedster YL - costs §20000 and gives the driver a confident mood modifier.
36 - More columns in CAS
When you have a lot of character creation mods, a lot of hair, clothes and makeup, this mod is a hand on the wheel. Like More Columns in CAS you can better organize your stuff with more columns in the Sim creator. You can have up to 5 columns with this mod.
37 - More personality, please
The Have Some Personality, Please, mod PolarBearSims, makes minor adjustments to the sims' quality of life to make their personalities more drastic. There are more special interactions, and being able to date someone is more difficult at lower levels of friendship. Even dogs and cats get a good boost in personality with this mod.
38 - Decide your life or not
This against randomly generates the skills, career, income, friendships, enemies and a bonus feature of your sims. This mod is ideal for generating sims for which you don't have a story and need a little help. bonus features include:
Attractive
Bad cook
Great Appetite
Without clues
Drinker
Good cook
Accelerated metabolism
Smart
Introvert
Needy
Slow Metabolism
Small appetite
sweetaholic
Unattractive
Weak
39 - Tinder
This mod includes an online dating app, for anyone who wants to find true love or just enjoy a blind date. Adventurous? Open mind? Curious? Choose this option if you want to be surprised! If the meeting is very good, you can get a memorable memory with the "SimsDa Dating App".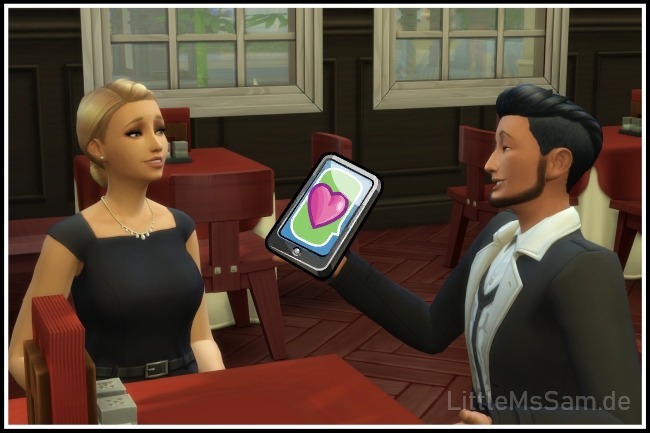 40 - Sad reality of death
With this mod, things will be a little more cruel when a sim dies. Instead of Dona Morte appearing, a sims crying and you trying to bargain for the life of the deceased with the reaper, the mod death removes all that and turns a death into a slightly more bureaucratic and cold situation. There are no Dona Morte, urns or tombstones, but there are calls to the funeral home, funeral organization and coroners.
If you want more realism in Sims, this is a cool option.
41 – OMSP Shelf
This is a great mods for The Sims 4 for players who like to build complex scenarios. Placing cluttered items naturally in The Sims 4 can be a little boring. Even if you've learned to use the ALT key for free positioning and the 0 or 9 keys to change the height of an object, you can still have incredible nightmares.
O OMSP Shelf helps you to add items on top of objects of different heights. Add small objects on the red shelf and then drag it to the same level as the object you want to place the items on and drag the item from the shelf onto the object. This will help you, for example, place a baby yoda on top of your fridge.
42 – Better Build/Buy
For the professional builders here, the mod Better Build / Buy from TwistedMexi relieves many headaches. This mod expands the number of lines when browsing objects and makes using filters easier too.
The most important thing, however, is how it facilitates the search for debug items - those cool items that exist in The Sims 4, but that can usually only be found for use through cheats. Better Build / Buy allows you to see them in Build Mode without gimmicks and gives them all names, making them much easier to find. Debug items also have color swatches.
43 – Become a Sorcerer
Unable to purchase the official Magic Kingdom DLC? Become a Sorcerer is one of the mods in The Sims 4 that is an option and adds a generous portion of supernatural to the game, allowing your sims to cast spells that can suck all the sadness out of a friend or take down an enemy with lightning.
You just need to touch a piece of clay, choose one of the three rituals – they'll determine which Needs will be replaced by new Magic Needs – and start casting your spells. Using magic strengthens your powers and unlocks new spells, but it also depletes your "Magic Link" (a mana bar, basically), and you'll have to drain yourself or another Sim to replenish it.
Depending on your choices, you will tend to be either good or bad, which changes the type of spell you can cast. The benefactors can eventually bring ghosts back to life, but if that doesn't sound so much fun, just set a table on fire. If you're bored with your current game then this should liven up everything.
44 – Custom Food Interactions
If you want more culinary creativity, the Custom Food Interactions this is where you should start. It doesn't add ingredients or recipes to the game – it just adds new possible interactions to the kitchen equipment, with a structure that lets you create a fridge full of custom meals from other modders' kitchens.
With it installed, you'll want to go to the section of ModTheSims custom food and choose from the menu. You'll find recipes for everything from Chinese dumplings to beignets, blueberry cheesecake to biriyani. Grab an optional bib to avoid accidentally salivating on the keyboard with these The Sims 4 mods.
45 – Turbo Careers
An interesting mod for those who want more excitement in their careers instead of just getting into the "rabbit hole". Turbo Careers is a mod that makes all careers for adults (and two for teenagers) work as the active careers in the Ao Trabalho expansion. You can download workplaces from the Gallery, including those with a combined function, or make your own - just make sure they have the right objects for Sims to do their job.
The activities necessary for career advancement are naturally career-related – programming, cooking, exercising – and Sims can be given a call to work in the field. An athlete might have to go to the gym and show off their muscles, while a Sim working in the business world might have to offer career advice to those who run retail stores.
You can search for all available careers here and location requirements for each job here to make these The Sims 4 mods even more complete.
46 – Replace Paintings
After your artist Sim produces five paintings a day for a week, you begin to see the same images appearing over and over. This one DaisyTighfield mod replaces standard paintings in all categories with images from across the web, featuring many fanart of popular movies and video games.
If you like what you see, you can follow the links provided to find the original images on Deviantart or other sites. You can even create your own masterpieces for your Sims to paint in the game - instructions are on the mod page.
47 – Best Babies and Toddlers
Simmers have been begging for better babies in the base game for years, but in the meantime, modder Caradriel has given us a lot more to do with our smaller sims. Keep in mind that this mod requires the Family Life DLC. Once you have both, the mod Better Babies offers all kinds of new fads and conversation topics related to creating Tiny Sims.
When your newborns grow up, you will have even more options available to parents. Through the Better Toddlers menu, your Sims can try teaching their kids new words, ask them to say "Mommy" or "Daddy" and tell other adult Sims about these achievements.
You will need the mod Mood Pack to use Better Babies too. Although it is not mandatory, you can also consider giving these tired parents a break by combining it with the mod Hire A Babysitter from LittleMsSam.
48 – No deaths in Built-in Beds
When the Vida Compact package was launched, the built-in folding beds seemed to be a treat. This is until everyone realizes that they can kill your Sims quite often. This one against it may sound simple, but it can save you a real headache. No more deaths in built-in beds. You can go to sleep peacefully with your sims without risking being crushed by the bed.
49 - UI Cheats Extension
This is a practical mod from the Weerbesu modder who makes using the Sims 4 cheats a breeze if you don't know the color code. Just right-click on various parts of the normal Sims 4 interface and it will give you extra options for things like giving more money to a family, promoting the Sim in their careers or changing the mood in the game. You can find the full list of features by scrolling down a bit on the download page.
50 – Mod Conflict Detector
The mod name is self-explanatory, isn't it? One hardware that detects conflict between your mods and with that you can solve the problems or delete one of the mods that is conflicting between them. It is very useful for those who use a lot of mods and started to notice problems in the game.
Live a new life in The Sims 4 on PC
The Sims is a life simulator developed by Maxis and published by EA Games. In it you create your characters, build houses as you want, you can get a job, relationships, create a family or do what you want. The franchise has several titles and several spin-offs, released for PC and several consoles such as PlayStation, Xbox, Nintendo Wii and even for Sega's Mega Drive. The latest version of the game, Sims 4, recently received the latest expansion called Fun in the Snow.
Which mods from The Sims 4 did you find the coolest? Are you going to install any? Tell us there in the comments and take the time to read more about The Sims on our website and see also: Discover 12 Stardew Valley mods and learn how to install.