First of all, it's good to warn you that it looks like the Netflix series will start shooting again in March due to the ongoing COVID-19 pandemic.
That must mean that, in a short time, we will discover very more about the second season of one of Netflix's biggest and brightest originals. But surprisingly, we've heard a lot about the second season of The Witcher - and we've put it all together in one useful guide for you.
Don't throw your coins at me yet, though. There is still much more to read below. We have the complete cast of the second season of The Witcher, a launch window, details of new characters, the first photo of the set and even exclusive quotes that cover the dreaded t-word: timelines.
The Witcher season 2 may resume filming soon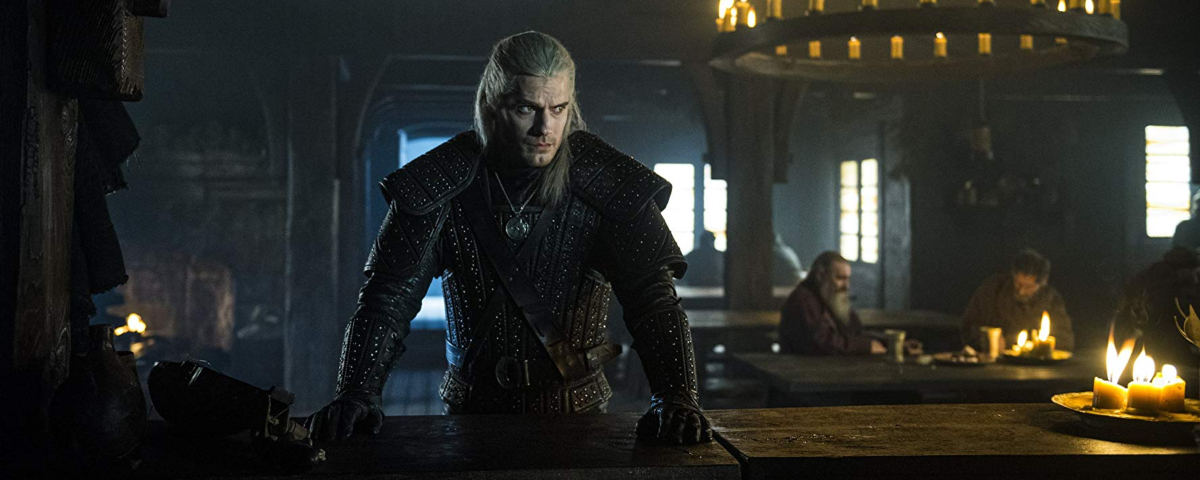 In an interview with Deadline, Arborfield Studios managing director Bob Terry confirmed that the studio would be finalizing security measures in the next two weeks in mid-June. This is good news for Witcher fans, as Arborfield is the main studio in London that Netflix uses to film and produce the series.
The first photo of the season 2 set
This image Tweet is a good reference for us to go back to visit Brokilon Forest in the second season, since Ciri spent part of the first one there.
The Witcher Season 2 only in 2021
We're not even close to knowing exactly when we're going to see Geralt again, because the only thing reported by Netflix is ​​that it will be in 2021.
But when can we expect an announcement of the actual release date? With filming currently postponed due to the coronavirus pandemic, don't wait for news until the second half of 2020. For reference, the first season's release date was postponed until the end of October, just seven weeks before it aired. It probably won't be that short a time frame for the second season, but it also means that a second season announcement will not be released for at least three to four months.
Cast returns
The cast of the second season of Witcher has been confirmed, including a lot of new characters to get excited about:
Geralt (Henry Cavill)
Yennefer (Anya Shalotra)
Ciri (Freya Allan)
Jaskier (Joey Batey)
Tissaia (MyAnna Buring)
Filavandrel (Tom Canton)
Myrtle (Lilly Cooper),
Yarpin Zigrin (Jeremy Crawford),
Cahir (Eamon Farren)
Vilgefortz (Mahesh Jadu)
Artorius (Terence Maynard)
Stregobor (Lars Mikkelson)
Fringilla (Mimi Ndiweni)
Istredd (Vigo Royce Pierreson)
(Dara) Wilson Radjou-Pujalte
Triss Merigold (Anna Shaffer)
Sabrina (Therica Wilson).
New Characters in The Witcher
But the new additions are potentially the most important. The most recognizable face is certainly Kristofer Hivju, better known as Tormund Giantsbane from Game of Thrones. He will be playing Nivellen, a man turned into a monster. Here is who else will join him on the continent.
Yasen Atour as Coen
Agnes Bjorn as Vereena
Paul Bullion as Lambert
Thue Ersted Rasmussen as Eskel
Aisha Fabienne Ross as Lydia
Mecia Simson as Francesca
Kim Bodnia as Vesemir
Interestingly, Deadline is reporting that Carmel Landiado will play the character of Violet, who is "a young woman whose playful and extravagant behavior is a front for a more intelligent and sadistic character".
Violet has no basis in books or games and the cast of Laniado has not been confirmed. You need to keep an eye out, especially as filming progresses and more cast members appear on the set for the first time.
And what about Vesemir? Fan attention was drawn to a 2018 tweet from Mark Hamill, who, when asked about the possibility of playing Vesemir, replied: "I have no idea what this is or what it is about, but agree that it could / should be interpreted by me ".
But that ended up not happening, with Kim Bodnia, from Killing Eve, winning and conquering the role of Vesemir. It is not yet known whether Hamill auditioned or was actively considered for the role.
Vesemir is scheduled to be featured in a second season animated film before Witcher. Nightmare of the Wolf is due to air in 2, although it remains to be seen whether Bodnia will voice the character in the film.
Chronology of the second season of The Witcher: linear and "much more focused"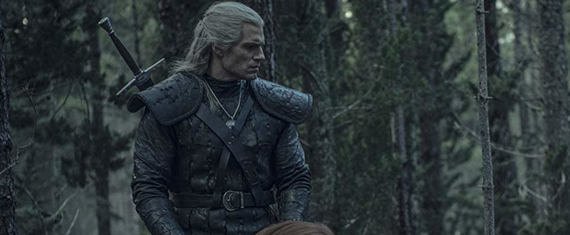 One of the biggest talking points of The Witcher Netflix series in 2019 was the use of a non-linear narrative. Over the course of a few decades, we saw the origins of Yennefer's story, as well as how Geralt came to care for Ciri thanks to his presence at the royal court of Cintran and his request for the Law of Surprise. The stories floated between the past and the present, often at various times in the same episode.
However, this understandably confused some viewers - the program didn't always make it clear when we were watching certain scenes. The biggest culprit was Jaskier, who apparently did not age despite crossing the path with Geralt over several years - and this despite Yennefer referring to the baby-faced bard's "crow's feet".
However, we can probably expect a more direct AB story this time around. This is not to say that there will definitely be no flashbacks or leaps in time, but the language used by Hissrich so far seems quite definitive.
Anyway, remember to access more news, but also access the streaming site.