Assassin's Creed Valhalla is the new release of the Ubisoft franchise. Today, this Thursday afternoon, Ubisoft released the first cinematic trailer dubbed in Portuguese and was released to show the new wave of the game, which will now take on a Viking theme. The game will be cross-gen and will appear on both PS4 / Xbox One and PS5 / Xbox Series X. Also in development are the versions for PC and Google Stadia that are scheduled for the end of this year.
Also check out: Fortnite may receive a new Party Royale mode.
In the trailer we can see historical parts of the Nordic countries, like the war of invasion of the people to Great Britain, however, unlike the Vikings series, the game shows a little of the sentimental part of the Vikings, leaving aside the part of the bloodlust. Anyway, Odin is also part of the trailer and seems to be a very important piece for the plot of the game.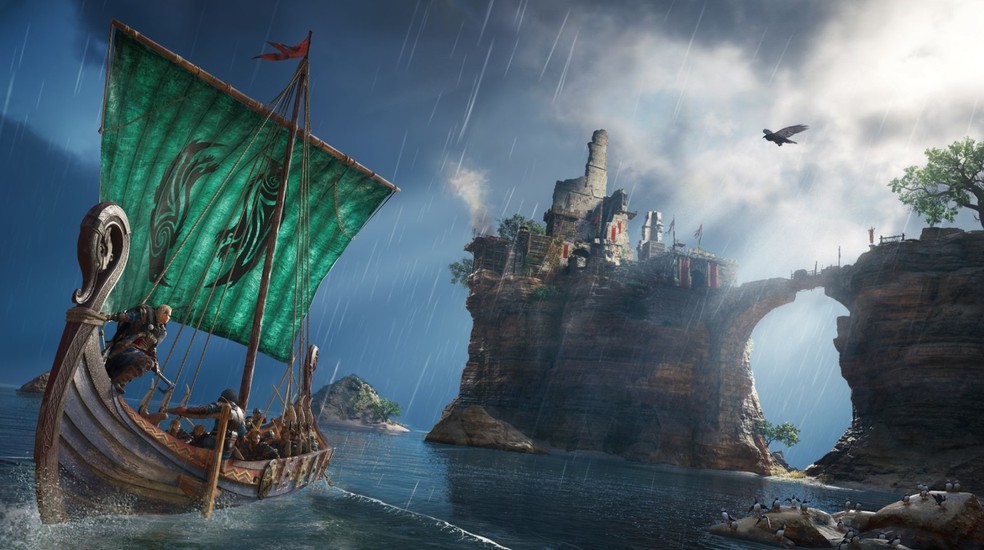 Features of Assassin's Creed Valhalla
According to the website Eurogamer the protagonist's name will be Eivor; but, like other games in the franchise, the female option may also be chosen. The story is told in Nordic countries like Scandinavia, Norway and Great Britain and one of the game's features will be armor customization control.
His teaser released yesterday during a Ubisoft livestream demonstrating his official art made by the artist BossLogic. Anyway, in addition to the new Nordic theme; the trailer also brought some elements from the old games in the series; such as naval clashes that first appear in Assassin's Creed 3 and bloody melee combat; that have been part of the series since its first game.
Anyway, the game is the 12th in the main franchise, which will be done with 14 other Ubisoft studios; It is estimated that due to COVID-19; Ubisoft announced the game ahead of time, but it should have its official announcement during the conference.