Developer begins to expand his business to computer games and, after appearing on Epic, Quantic Dream games are listed on Steam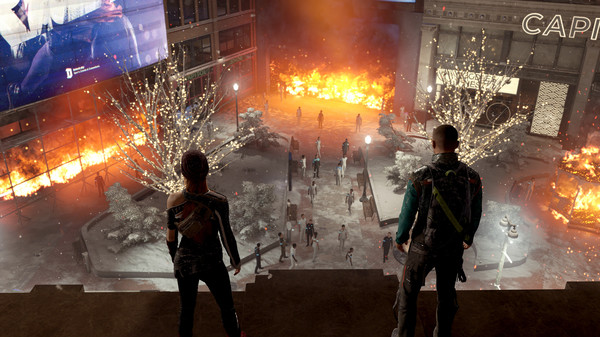 It's been almost a year since Quantic Dream has thrilled us to bring the previously exclusive PlayStation adventure; Heavy Rain, for the PC through the Epic Games Store. And in what is almost certainly not a coincidence, now, along with Beyond: Two Souls and Detroit: Become Human, they have already appeared on Steam.
Currently, all three games are listed as "coming soon"; but Epic exclusives usually last for a year and if that happens here that means we can expect Heavy Rain to arrive on June 24th and the other two the following month.
They will support Steam achievements, which is a great bonus - the Epic Store doesn't yet support achievements, although they're in the "next" category of the EGS roadmap - and save in the cloud, and possibly other unique features of the store: listings say Steam is still "learning about" them.
Fortunately, demos for Heavy Rain and Beyond: Two Souls are now available on Steam, so you can get an idea of ​​what they are without spending a lot of money, and one for Detroit: Become Human is also on the way. Perhaps it will arrive today.
Which Quantic Dream games reach PC's?
Detroit Become a Human
Detroit Become Human game produced by Quantic Dream and published by Sony Interactive Entertainment for the PlayStation 4 and Microsoft Windows PC. The story revolves around three androids that were conceived by the company CyberLife: Kara (a domestic android taking care of a child), Markus (a deviant who joins other rebel androids in search of rights) and Connor (a cyber detective investigating the deviants alongside a human police officer). According to their decisions, they will change the course of the city of Detroit and, consequently, of everyone, humans and androids.
Heavy Rain
Heavy Rain is a film noir-style dramatic thriller centered on four protagonists involved in the mystery of the Origami Killer, a serial killer who uses long periods of rain to drown his victims. Player decisions during the game affect the narrative, main characters can be killed and certain actions can lead to different scenes and endings. It was developed by Quantic Dream and published by Sony Computer Entertainment in 2010, exclusive to PlayStation 3 and later to PlayStation 4 and Microsoft Windows.
Beyond Two Souls
Beyond: Two Souls is an interactive drama and action-adventure game for the PlayStation 3, PlayStation 4 and Microsoft Windows developed by Quantic Dream and published by Sony Computer Entertainment. It was originally released on October 8, 2013, and was later re-released on the PlayStation 4 on November 24, 2015, on July 22, 2019 For PC. The game features Jodie Holmes, one of two player characters. The other is an incorporeal entity called Aiden: a separate soul linked to Jodie from birth. Jodie, who is played by actor Elliot Page.
Anyway, remember to access more news, but also access the Steam page of the developer.