Capcom's stand-alone Resident Evil ReVerse has a pre-download released for the multiplayer of the survival horror franchise today. Enjoy.
Die as a hero and revive as a monster
Named Resident Evil ReVerse, Capcom's stand-alone multiplayer game that will place players in 6 on 6 fights in iconic locations in the franchise is available for pre-download starting today, April 6. Players must access the official website Capcom, and register. From there, just start downloading and enjoying.
The beta can be played by users of PlayStation 4, Xbox One and PC via Steam. In the new generation of consoles, the title can also be conferred with backwards compatibility. It will be open from April 8, at 3 am (Brasília time), and April 11, at 2:59 am (Brasília time).
After this period, players who want to keep the game installed will be able to continue playing if they purchase the game Resident Evil Village. Those who participated in the Resident Evil ReVerse closed beta will have the game updated automatically to play the open beta.
According to the official statement released by Capcom:
In Resident Evil ReVerse you will play as iconic Resident Evil characters, including Chris and Claire Redfield, Jill Valentine, Ada Wong and Hunk as they face each other in multiplayer battles in memorable Resident Evil locations.

Take down opposing players with your chosen character's unique weapons and skills to earn points and chain falls to increase your score - but be careful, as you will have a target in the back as a result! Being defeated in combat is not what always happens when you lose.

Now you will rise again as a biological weapon with powerful new abilities. Based on how many virus sample bottles you have managed to collect in human form, you will become some of the most memorable enemy residents of the franchise.
In Resident Evil ReVerse players can choose the best-known characters in the franchise and put them into frantic battles that don't end when a character dies. By collecting genetic material from the famous RE zombies and monsters, fallen players can continue fighting in the form of monsters like Nemesis.
After the release of Resident Evil Village, players who want to continue playing the multiplayer Resident Evil Re: Verse for free.
Resident Evil ReVerse will be released sometime in the middle of the year 2021 on the PlayStation 4, Xbox One, PC, and on the current generation consoles of the Xbox Series X, Xbox Series S and Playstation 5.
A Success and Horror Story
Created in 1996 by Japanese developer Capcom, Biohazard (in Japan) or Resident Evil (in the USA) defined the foundations of the genre survival horror. The fixed isometric camera, scarcity of resources, dense stories and many moments of jump scare, were widely copied by several other games and laid the foundation for several other games that came in the years that followed.
Resident Evil involves, in its vast majority of titles, the Umbrella corporation and its mysterious T-Virus, a compound that turns people who come into contact with it into the living dead. To investigate this strange phenomenon, a team of elite police officers, called STARS, are sent to various locations around the world, ranging from an abandoned mansion somewhere in the strange city of Racoon City to remote villages on the African continent and other exotic settings and scary.
The series had its ups and downs, moving between different genres, going from survival to the FPS, action, virtual reality and others that divided the opinion of the fans, until in 2017, the company decided to return to its roots and deliver to the players the acclaimed Resident Evil Biohazard.
Remember the games from the franchise to Resident Evil ReVerse:
Resident Evil 1
Originally released in 1996 and remastered in 2002, Resident Evil has become a hit with fans of Survival Horror style games and has revolutionized the style. In this game, we accompany the group of elite policemen, known as STARS, in a strange and abandoned mansion. The player plays police officers Chris Redfield and Jill Valentine and tries to understand the mysteries of the place and find out who is responsible for the death of his friends.
Resident Evil 2
Released in 1998 and remastered in 2019, Resident Evil 2 leaves the mansion and takes the player to explore the city of Raccoon City as Leon S. Kennedy and Claire Redfield two months after the events of the original game. The T-Virus spread throughout the city and turned the residents there into zombies. It is up to the police to prevent the virus from spreading throughout the world.
Resident Evil 3: Nemesis
Days after the events of Resident Evil 2, Jill Valentine, desperately tries to escape from Racoonn City, but in addition to the zombies that infest the place, she must deal with a new and powerful type of zombie named Nemesis who obsessively pursues her. The 2020 remake released by Capcom was criticized by players for being short and excluding some events from the original game and for putting pants on Jill in place of the mini-skirt (because it is very logical to face zombies wearing a mini-skirt).
Resident Evil - Code: Veronica
Here we face the zombies again in control of Chris and Claire Redfield. Claire was arrested by Umbrella while searching for information about her brother's whereabouts, and she needs to escape from there if she is to survive. At the same time, her brother discovers her whereabouts and goes to the place to save her. But, there are far more problems to be faced in the place than zombies.
Resident Evil 0
Originally it was released for Nintendo 64, but ended up migrating to the Nintendo Game Cube in 2002. Rebecca Chambers, a member of an elite division of STARS, has to join a convicted prisoner to survive the zombie attack. This game stands out for the control of two characters at the same time and the puzzles that must be solved together.
Resident Evil 4
Resident Evil 4 follows the United States government's special agent, Leon S. Kennedy, who is sent on a mission to rescue Ashley Graham, the daughter of the American president, who has been kidnapped by a macabre sect. One of the games criticized for distancing itself from survival horror and Ashley's artificial intelligence ("Leon, Help Me!") That constantly needs to be saved.
Resident Evil 5
Chris Redfield, along with Sheva Alomar, has to deal with a terrorist threat in Kijuju, a fictional region in Africa. The agent will need to confront his past in the form of his old enemy Albert Wesker and his former partner Jill Valentine. Criticized for being more of an action game than a horror game, this game starts to give "superpowers" to the characters (with Chris punching a giant stone) and was also criticized for showing a "white man" killing poor people in a poor region from Africa.
Resident Evil 6
The player controls three characters in individual campaigns that interconnect. The playable characters and main protagonists are Leon S. Kennedy, Chris Redfield and Jake Muller. Each of them has a different focus on their gameplay and drama, with the gameplay with Chris more focused on the action and Leon's for the classic survival horror.
Resident Evil 7: Biohazard
A game with a first-person perspective that places the character Ethan Winter on an abandoned farm in search of his missing wife, Mia. However, things do not go as expected and the boy must survive the constant attacks of the owners of the place, the Baker family, a strange and psychotic group that, somehow, took over Mia's mind and turned her into a violent creature. Ethan must solve the mystery and save his wife from that group, but to do that, he must first survive.
The franchise has spawned countless spin-offs, books, conversions for various consoles, cell phones and PCs, theme parks, as well as a series of (dubious) films starring actress Milla Jovovich. According to official website from Capcom, the games have sold over 100 million copies and now, with the next game announced, the prospect is to increase that number by much more.
In addition to the new game, Resident Evil will get a reboot in theaters. "Resident Evil: Welcome to Racoon City" will be released in theaters on September 2 in Brazil and September 3 in the USA. The new film will be made entirely in computer graphics and will tell the story of the first two games, starring Chris Redfield, Jill Valentine, Leon S. Kennedy and Claire Redfield.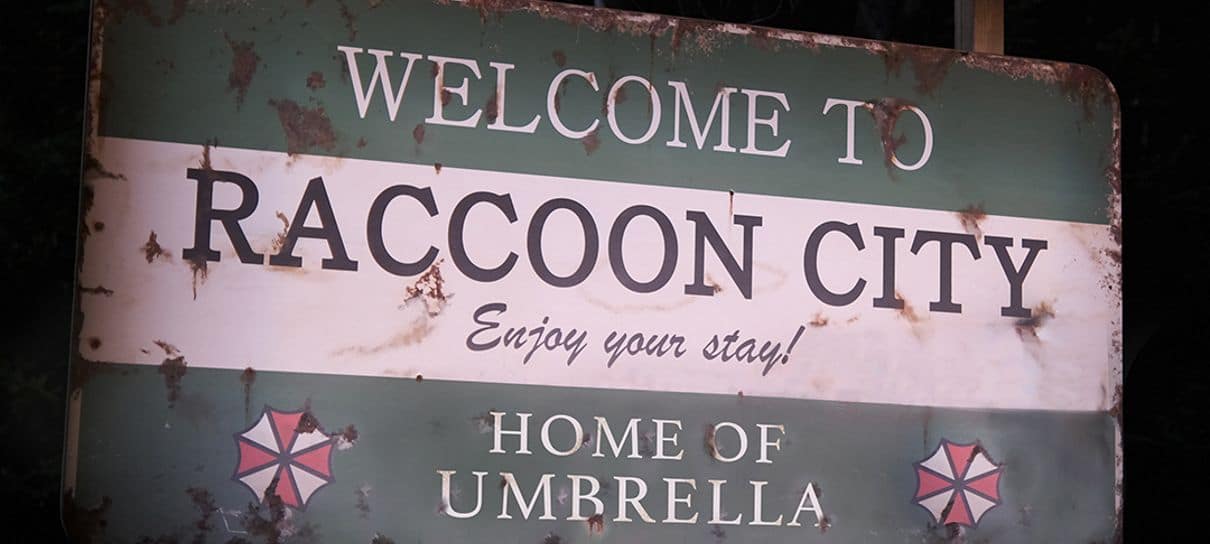 According to Johannes Roberts, despite being a "restart" of the franchise in theaters, he did not use the term "reboot" to refer to the film, as he will not have relations with the previous films directed by Paul WS Anderson: "history of origin based on the roots of the game and the world of horror. We are going in a completely different direction. It was a great pleasure to have the keys to a new franchise that, if all goes well, is something of its own ".
Resident Evil ReVerse does not come alone
In addition to the multiplayer game, the Resident Evil franchise comes with a new single player horror story to terrify fans. The next generation of survival horror, Resident Evil Village, is the eighth game in the main series of Resident Evil.
A few years after the terrible events in the acclaimed Resident Evil 7 Biohazard, the new story begins with Ethan Winters and his wife, Mia, living peacefully in a new city, free from their previous nightmares. Everything was going well as they build their new life together, until tragedy strikes them once again when BSAA captain Chris Redfield comes out and attacks his home. Ethan must once again go to hell to have his daughter kidnapped back.
Resident Evil Village is on pre-order and will be officially released on May 7, 2021, available for PC, PS4, PS5, Xbox One and Xbox Series X / S.
Do you already have the game pre-installed with you? Have you ever played in the closed beta? Looking forward to playing Resident Evil ReVerse? And are you excited for Resident Evil Village? Tell us in the comments. Enjoy and read more about resident evil in the website.