With the MCU back in full swing on the cinema screens and Disney+, let's remember some of the Casa das Ideias games with the best Marvel games
After a year out, with no big news from Marvel Studios, they finally got back to business with some excellent series like WandaVision, Falcão and the Winter Soldier and, more recently, Loki, in addition to returning to theaters with Black Widow and exciting trailers of Shang Chi and the Legend of the Ten Rings and The Eternals. Anyway, things in the entertainment world seem to get back on track.
To fill this empty space between one release and another while we don't have news from the Casa das Ideias universe, how about knowing and trying out some Marvel Comics games and living your own adventures alongside these heroes. Some are harder to find, but you can certainly get it with emulation or you can expect a good promotion.
Excelsior!! Best Marvel Comics Games
Marvel's Spider-Man
| | |
| --- | --- |
| Producer: | Insomniac Games |
| Platforms: | PlayStation 4 |
| Release date of: | September 7th, 2018 |
You knew this was going to happen. Of course Marvel's Spider-Man is one of the best Marvel games out there. There are so many reasons why this game is so special, from its fluid combat to the story, immersive performances by its actors and the satisfaction of playing with the web. We have many Spider-Man games in the past, but Insomniac Games' approach to the hero is different.
It's the balance of giving you enough to do across New York City without feeling too burdened. Because of its accessibility, it's easy to jump, spin, do a few missions and jump - never finding it too much to handle. Many open world games struggle in this aspect, but not Marvel's Spider-Man. Above all, this game is full of emotion and will be remembered for many years to come.
Price
Lego Marvel Super Heroes
| | |
| --- | --- |
| Producer: | TT Games, Traveller's Tales, Feral Interactive, TT Fusion |
| Platforms: | PC, 3DS, DS, PS3, PS4, PS Vita, Wii U, Xbox 360, Xbox One |
| Release date of: | 22 October 2013 |
On the other hand, Marvel games are also known for allowing you to play with other heroes. And that's exactly what you can do in Lego Marvel Super Heroes – a game featuring 180 heroes from the beloved comic book universe. The most attractive thing about this game is that it is easy to pick up and play with friends and family, regardless of skill level.
With so many characters to choose from (even lesser known ones like Kraven The Hunter or the elf Malekith), it's easy to spend hours testing everyone's moves and skills. Although video games are sometimes very dependent on knowing how to play video games, the reliance on these "video game" abilities to start playing Lego Marvel Superheroes is quite low, meaning that even inexperienced gamers can have fun with this game.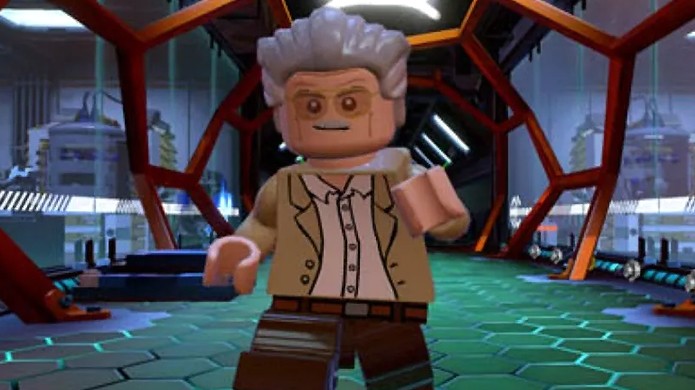 Marvel vs. Capcom 2: A New Age of Heroes
| | |
| --- | --- |
| Producer: | Capcom |
| Platforms: | Arcade, Dreamcast, iOS, Arcade, PlayStation 2, Xbox 360, Xbox, PlayStation 3 |
| Release date of: | February 24rd, 2000 |
Here's a game that doesn't require much more skill – Marvel vs. Capcom 2: The New Age of Heroes. It's not the newest in the series, but it's certainly one of the most loved. Although it's over 20 years old at the moment, it still has a timeless cel-shaded art style and one of the best crossover fighting gameplay to date.
In this doubles fighting game, players form a team of three characters in the Marvel and Capcom universes with the goal of being the last team to survive. Critics loved its responsive gameplay and memorable cast, along with the online functionality of the latest versions. There's a reason why Marvel vs. Capcom 2 is considered one of the best 2D fighting games of all time. Unfortunately, finding a physical copy has become increasingly difficult, and it's also no longer available in digital stores, making it difficult to find.
The Punisher
| | |
| --- | --- |
| Producer: | Volition, Inc., Amplified Games |
| Platforms: | PlayStation 2, Microsoft Windows, Xbox, Windows Mobile, Java |
| Release date of: | April 12 2004 |
While many Marvel games are known for being family friendly, some – like 2004's The Punisher – are certainly not for kids. However, if you are an adult, you will probably find a lot to love in this game. Before Volition became famous for the Saints Row series, the studio made its name with The Punisher, a game loosely based on the 2004 Thomas Jane film of the same name, along with comic book elements and original ideas.
It's a hilarious and violent third-person shooter, with all kinds of weapons to choose from, along with lots of open levels to explore. One of its most memorable mechanics is that it gives you the ability to interrogate your enemies with your surroundings. For example, one level takes place in a zoo, where you can use a pool of piranhas to extract information from a guard. It's not one of Marvel's most popular games, but it's really a hidden gem that shooter fans should check out.
Spider-Man 2
| | |
| --- | --- |
| Producer: | Activision |
| Platforms: | Game Cube, Playstation 2, Xbox, N-Gage, PSP, Windows, Mac OS X |
| Release date of: | June 28st, 2004 |
Before we had Marvel's Spider-Man, there was the series of movies known simply as Spider-Man (those starring Tobey Maguire). Spider-Man 2 is based on the 2004 movie of the same name and takes players into an open world version of New York with tons of things to do. These days, open worlds cost little, but in 2004, being able to explore a city as big as Spider-Man 2 was a dream come true. In it, you must complete missions inspired by the movie, as well as new scenarios designed specifically for this game.
Normally, movie-related games are tolerable at best, but in this case, developer Treyarch went to great lengths to create one of the best superhero games of its time. It may not hold up so well in 2021, but if it weren't for this game, we wouldn't have some of the great open world superhero games of today – and for that, it deserves a spot on this list.
The Incredible Hulk: Ultimate Destruction
| | |
| --- | --- |
| Producer: | Radical entertainment |
| Platforms: | PlayStation 2, Nintendo GameCube, Xbox |
| Release date of: | August 23st, 2005 |
The following year, after the release of Spider-Man 2, Radical Entertainment and Vivendi Universal Games presented The Incredible Hulk: Ultimate Destruction. In many ways, Spider-Man 2 set the framework for what this Ultimate Destruction would become, giving us an open-world Hulk game with fully destructible buildings and environments.
It's remarkable what this game has been able to do on PS2 and Xbox, offering a compelling story (with voice acting!) and some of the best level crossings we've seen in a superhero game. Ultimate Destruction is a game that did the Hulk justice, and it's a shame we haven't had another game of the same quality since.
Marvel: Ultimate Alliance 3: The Black Order
| | |
| --- | --- |
| Producer: | Team Ninja |
| Platforms: | Nintendo Switch |
| Release date of: | 19 July 2019 |
While Lego Marvel games are designed more for a casual market, the Marvel Ultimate Alliance franchise offers a little more depth. In particular, the third game, Marvel: Ultimate Alliance 3: The Black Order, is the best of the bunch – combining and refining all the mechanics and features from previous versions. In it, you assemble a team of heroes (or villains) to explore the scenarios, gain experience to level up characters and unlock a host of new moves and abilities.
While it's playable solo, it's a lot more fun with friends, and since there's no shortage of characters to choose from, there are plenty of variations when playing alone or in a group. The amazing thing is that Marvel: Ultimate Alliance 3 is a Nintendo Switch exclusive and developed by Team Ninja, the studio behind the Ninja Gaiden, Dead or Alive and Nioh series. So it never reached the mainstream of the first two games, but that doesn't make it any less fun.
Marvel Ultimate Alliance 3: The Black Order - Nintendo Switch
The game allows you to play alone, and also in local or online multiplayer mode with up to 4 players
The plot of Marvel Ultimate Alliance 3: The Black Order is an original story written specifically for the game and disregards the storylines and continuity of the first two games in the series.
While taking inspiration from recently released Marvel projects such as Avengers: Infinity War and Avengers: Endgame, both inspired by the 1991 storyline, The Infinity Gauntlet
it was written to reflect its broader cast of characters and stand out from the crowd. Marvel Cinematic Universe, the comics and other popularized versions
X-Men Origins: Wolverine
| | |
| --- | --- |
| Producer: | Amaze Entertainment, Griptonite Games, Raven Software |
| Platforms: | PlayStation 3, Xbox 360, Windows, Wii, PlayStation 2, Nintendo DS, PlayStation Portable |
| Release date of: | April 29 2009 |
Much like The Punisher, X-Men Origins: Wolverine is an adult-friendly experience due to its graphic violence. But given that your main character is often considered a rabid animal, it makes sense to see a lot of action with many different ways to defeat your enemies. It's based on the movie of the same name and, unlike the movie, the game is truly fantastic, giving players fast-paced action sequences similar to the Devil May Cry series.
At the time, the look of X-Men Origins: Wolverine was pretty good, and to this day it doesn't look terribly dated (depending on which version you have). Follow Logan on an adventure to remember his past as he battles villains, explores levels and uses his claws to defeat enemies. It's one of the best video game versions of Wolverine – despite being based on a terrible movie.
X-Men 2: Clone Wars
| | |
| --- | --- |
| Producer: | HeadGames, Inc., Activision, Activision Publishing Minneapolis Inc. |
| Platforms: | Mega Drive |
| Release date of: | 15 May 1995 |
While many people will tell you that the original X-Men in Sega Genesis were great, which they were, the next game, X-Men 2: Clone Wars, was a significant update. The 1995 platform game featured seven playable characters, including Magneto (who was simply the boss of the game), and the plot was more linear and clearer than its predecessor.
The only real downsides to the game were the music and special effects. He suffered from being too quiet and not having enough emotion. If you can get past that, the graphics and gameplay will be more than enough for that. It also had an infamous trick of resetting the console to get you through the game. In addition to being extremely difficult to deduce that you had to do this, one hit harder on reset and you lost all your progress.
Marvel's Iron Man VR
| | |
| --- | --- |
| Producer: | Sony Interactive Entertainment |
| Platforms: | PlayStation 4 |
| Release date of: | 3 July 2020 |
One of the most unique experiences on this list is Marvel's Iron Man VR, a game built specifically for virtual reality (VR). In it, you play as Tony Stark from a first-person perspective, with stages that send you flying through the skies to defeat enemies and reach your goals. In addition to the immersive action, there's also an intriguing story to enjoy, with well-acted characters and engaging writing.
Of course, the main star of the show is the gameplay, with shoteer elements as well as a well-crafted upgrade system. VR is still evolving, so the game isn't perfect, but Iron Man VR definitely fulfills its goal of making you feel like a superhero. Since you can't go out and fly around in an Iron Man costume in real life (yet), this is the second best option, and it works surprisingly well.
Price
Marvel Super Heroes: War of the Gems
| | |
| --- | --- |
| Producer: | Capcom |
| Platforms: | Super Nintendo |
| Release date of: | October 18th, 1996 |
Based on the events of the "Gauntlet of Infinity" story arc, Marvel Super Heroes: War of the Gems is a Super Nintendo side-scroller featuring Spider-Man, Captain America, Iron Man, Wolverine, and the Hulk. The object of the game is to use each hero's individual strengths to find all the gems of infinity before they fall into the wrong hands.
While the game can be beaten relatively easily if you know who to use which level, in the mid-90s, before there were internet tips and tricks available for every title imaginable, players had to learn everything by trial and error. And unlike most beat 'em ups, in War of the Gems your health bar never regenerates after completing a level. This means that even if you advance a lot in the game, you may still need to start over from the beginning, just to try to conserve enough health for the final battle against Thanos.
Marvel Strike Force
| | |
| --- | --- |
| Producer: | FoxNext |
| Platforms: | Android, iOS |
| Release date of: | March 28th, 2018 |
Marvel has also launched great games on mobiles. As an agent of the Special Tactical Reserve for Interdimensional Key Events (STRIKE), you are tasked with building a squad of heroes to protect the planet from an alien threat. but who are we kidding? The turn-based mobile game from Marvel for its plot. The coolest thing is to bring together a growing list of some of our favorite heroes (and villains) from the universe. Strike Force's turn-based combat features just the right amount of strategy, but the feeling of getting new characters is incredibly addictive.
Marvel Avengers Academy
| | |
| --- | --- |
| Producer: | TinyCo |
| Platforms: | Android, iOS |
| Release date of: | February 4rd, 2016 |
Marvel Avengers Academy is a mobile game that, while fun, was discontinued by producer TinyCo, thanks to the end of character licensing. You run a college full of superheroes and you can meet some of Marvel's best known characters like Iron Man, Black Widow, Loki, Thor, Wasp, Captain America and Loki in young versions. Your objective is to try to get all Marvel superheroes to attend your school, completing missions and building new buildings, you can attract more superheroes. You can also upgrade the superheroes already attending your institute to unlock new powers, clothes and quests.
One of the strengths of Marvel Avengers Academy, without any doubt, is its fantastic graphics. It's a good thing, given that most of the game is limited to just watching your favorite superheroes perform all sorts of fun actions: taking selfies, having a soda at a bar, dancing, etc. But other than that, there is zero interaction with them. Like most mobile management games, you could buy real money crystals to unlock new heroes or speed the end of the action. The Marvel Avengers Academy is a fun one that Marvel fans will surely want to see back in stores.
Marvel Super Heroes
| | |
| --- | --- |
| Producer: | Capcom |
| Platforms: | PlayStation, Sega Saturn, Arcade, Xbox 360, PlayStation 3 |
| Release date of: | October 24th, 1995 |
Although many people probably consider Marvel vs. Capcom 2 is a superior fighting game, as half of the fighters featured in this game are not from the Marvel universe, here we are talking about a Marvel-only game.
Before this game even made it to arcades and consoles, legendary fighting game developer Capcom had already demonstrated that they could do great things with a Marvel license, delivering X-Men: Children of the Atom – a one-to-one fighting game -one that handled a lot of stuff coming out of Super Street Fighter II Turbo, only with faster action and better graphics. Marvel Super Heroes was the successor to that game and added several of Marvel's heroes to the game, including Spider-Man, Iron Man, The Hulk and Captain America, as well as some big name villains including Dr. Doom and Thanos, as well as popularizing others that only those who were a big fan of comics knew like Shuma Gorath and Black Heart.
Gameplay was insanely fun and chaotic, with exaggerated superattacks like Iron Man's infamous Proton Canon (which always seemed to take away at least half of your health bar, even if you were blocking). It also featured a unique Infinity Gem collecting mechanic that helped keep the fight unpredictable and set it apart from other fighting games that flooded the arcade houses of the time.
X-Men: Arcade
| | |
| --- | --- |
| Producer: | Konami |
| Platforms: | Xbox 360, Arcade game, Android, iOS, Arcade, PlayStation Network, Xbox Live Arcade, PlayStation 3 |
| Release date of: | February 12rd, 1992 |
At a time when arcades were just beginning to feel the impact of the rise of home console games, the X-Men: Arcade 'machine' was still eating away at children's chips and, for many people, this game was and continues to be the pinnacle of side-view beat 'em ups. Players can pick one of six X-Men from the early '90s list, including Cyclopes, Storm, Colossus, Nightcrawler, Crystal (I understand if you have no idea who it is) and everyone's favorite Wolverine. The objective is to blast your way through hordes of enemy Sentinels, cyborgs and supervillains on your way to stop Magneto from imposing his will on the human race.
Playing this game with up to five friends was arguably the most fun thing you could have done as a young gamer before consoles were able to include more than two players in a single game. Surprisingly, the graphics and gameplay still remain good to this day, which is probably why developer Konami chose to re-release the game for multiple platforms and you can enjoy it right now.
Spider-Man: Web of Shadows
| | |
| --- | --- |
| Producer: | Shaba Games, Treyarch, Griptonite Games, Amaze Entertainment, Aspyr Media |
| Platforms: | Windows, PlayStation 2, Xbox 360, PlayStation Portable, Nintendo DS, Wii, PlayStation 3 |
| Release date of: | October 21th, 2008 |
Spider-Man: Web of Shadows begins with an apocalyptic event caused by a symbiote infection. The player is then thrown into a flashback that shows how it all happened and introduces some other familiar Marvel characters. Combat is fast and fluid (as it should be for a Spider-Man game) and the ability to string together seemingly endless combos using web-zip attacks is an absolute joy.
But the coolest part of the game is that it features an interesting plot like "What if?" where fans are able to see what it would be like if other superheroes came into contact with a symbiote. Spoiler alert (well, not really) – the symbiote version of Wolverine is sensational.
X-Men Legends II: Rise of Apocalypse
| | |
| --- | --- |
| Producer: | Raven Software |
| Platforms: | GameCube, Windows, N-Gage, PlayStation 2, PlayStation Portable, Xbox |
| Release date of: | September 20th, 2005 |
Building on the solid foundations of an action RPG from the first game, X-Men Legends II: Rise of Apocalypse serves everything fans loved in the first game with some added treats. The developers wanted the game to have a broader scope than its predecessor, so the writers created a story that shows the X-Men teaming up with the group of supervillains known as the Brotherhood of Mutants to defeat the all-powerful Apocalypse.
This unlikely alliance has added many playable characters to the game, with special abilities that can be combined to create devastating Super Combos. X-Men Legends II it also features a fun battle mode where players can fight against each other or against waves of computer-controlled enemies. And, of course, the inclusion of online multiplayer was another big plus.
Dead Pool
| | |
| --- | --- |
| Producer: | Activision |
| Platforms: | Microsoft Windows, PlayStation 3, PlayStation 4, Xbox 360, Xbox One |
| Release date of: | 25 June 2013 |
Did you expect anything other than a beat'em up and hack'n'slash-style action game from Deadpool? While the gameplay can get a little repetitive at times, the comic relief in the chatty mercenary's dialogues and the hilarious story can really help you to bypass button repetition a bit. In true Deadpool style, be prepared for the fourth wall to crumble in this game.
Lots of action and unlikely situations, in addition to the participation of several heroes in this game, such as Wolverine, Rogue, Dominoes and others make this game a good game of the character as it deserved a long time ago. Despite the relative success and criticism in its six months of life, the game was withdrawn from stores due to the end of Marvel's license with the producers, but later it returned.
Marvel's Spider-Man: Miles Morales
| | |
| --- | --- |
| Producer: | Insomniac Games |
| Platforms: | PlayStation 4, PlayStation 5 |
| Release date of: | November 12th, 2020 |
Of course, this list is full of Spider-Man games, but we would be remiss if we left out one of the best – Marvel's Spider-Man: Miles Morales. Serving as a sequel to Marvel's Spider-Man from 2018, this game takes you on a journey as Miles Morales instead of Peter Parker. This makes it one of the most up-to-date and inclusive games in recent history, as it emphasizes the hero and his dilemmas, both for his origins and his duties as a hero in a very well-crafted way. You can say the research that was done to ensure that cultural inclusion was done right, making it look much more authentic with its portrayal of black, Latino and Asian characters.
But beyond setting a benchmark for inclusion, Miles Morales is a healthy mix of new and old, combining the beloved gameplay of the first game with some additional twists. As Miles has different powers than Peter, it's amazing to learn all the new moves – one of which is invisibility, which makes the sequences fun. Along with that, Miles Morales has one of the best video game stories of all time, giving you lots of laughs and some tears. This is not a subject to ignore, even if it is smaller in scope than its predecessor.
Price
Marvel's Spider-Man: Miles Morales - PlayStation 4
Experience the rise of Miles Morales as the hero who masters new, incredible and explosive powers to become Spider-Man himself
In the latest adventure from the Marvel's Spider-Man universe, teenager Miles Morales is adjusting to his new home as he follows in the footsteps of his mentor, Peter Parker, to become a new Spider-Man
But a fierce power struggle threatens to destroy his new home and makes the would-be hero realize that with great powers come great responsibilities too.
To save New York from Marvel, Miles must recognize and assume the title of Spider-Man
Great Powers Bring Great Games
Let us know in the comments if your favorite game is on the list. Was there any cool game missing? Remember the infamous trick of having to reset the Mega Drive console to play the X-Men game? Enjoy and read more about The Marvel movies on our website.