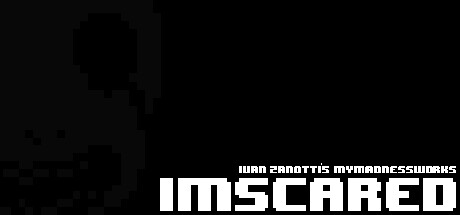 Do you know the term "Creepypasta"? Creepypasta is a term created to define the horror stories or urban legends that are disseminated through the internet in forums and other social networks in a "viral" way. With that already established, let's talk about IMSCARED.
I found this game while wandering through Steam in search of some little horror game that could distract me from a sleepless night. So I found the game and saw that it only cost R $ 8,39.
I purchased the game and installed it in preparation for a simple little game with pixelated graphics that would probably have fun with its content.
It was a nice experience and I was having fun, but I decided that I would continue another hour and finally go to sleep and the game wouldn't let me. That's when I spent hours at that game.
What the game saves you, I won't tell you, either, because I hope you decide to play it. It's an incredible experience and that, if you don't look for Spoilers, will take you to another level of gaming experience.
IMSCARED is a psychological horror thriller designed to mess with you and your way of thinking about a horror game.
The experience is always elevated by our expectation of how things will happen after the plot turns.
The experience of the game is incredible and rewards those who want to make 100% interesting.
I hope you enjoy the game and remember that fear is usually part of your point of view.
Anyway, to access the game page, please click here.
But for more tips, please click here.