Multiplayer Games
Multiplayer Games - We are in 2019 and games are increasingly involved in digital mode
However, there are still games that give you the option of gathering friends at home and having a good laugh while having fun in the digital world
I usually have a nice number of people who come here to play that game together
So I end up having a preference for games where several people can play together and have fun (Or end friendships, because, sometimes
The rivalry gets heavy and people are offended) so we spend hours playing several titles side by side
To catch up on the conversation and remember the child's time where there was no online, only the place
Today I'm going to talk about games that allow this interaction and it also serves as a recommendation because they are incredibly fun games in their mechanics
Towerfall Ascension (PS4, XONE, SWITCH, PC, OUYA)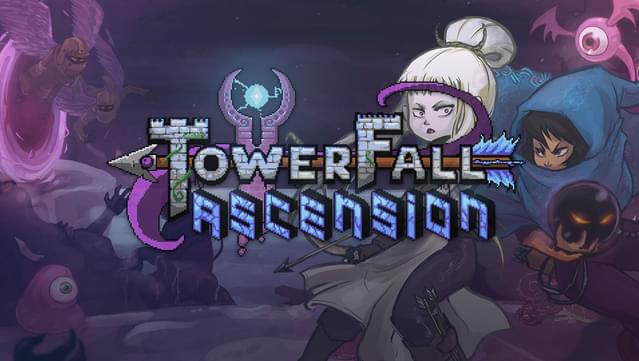 Towerfall Ascension is a great example of a game that can destroy friendships, but I guarantee that its incredible gameplay involving archers who must eliminate their enemies using skill, luck and, sometimes, pillage.
The whole 2D game is focused on versus mode, but it also has a very committed cooperative mode that can keep a group of friends fully engaged for hours
The game is for up to 4 simultaneous players and can be in team matches (2 × 2) or the infamous each one by themselves
Gang Beasts (PS4, PC, XONE)
There are people who like a fighting game because of its precision in movements or attacks ridiculously equal to their real replicas, but there are those who just want a game to attack their enemies with everything they have and throw them out of the ring with all strength you have.
If you choose the second option Gang Beasts is a great candidate for the game you need to play.
The game that can be played simultaneously by up to 8 players is a fighting simulator between all the characters with a single objective. Take down your opponents from the ring
The scenarios that go from a conventional ring to being on an airship in the sky allow a lot of fun due to the physics of the game
Diablo III (PS4, PC, XONE, Xbox 360)
Diablo 3 is a rpg along the lines of classic titles in the guise of a new game. Ready to entertain you for hours on end with your campaign and missions that will cause the group to evolve together and, thus, get better items and unforgettable moments with your friends around the world of the great Blizzard franchise.
The game allows for a Multiplayer Games of up to 4 simultaneous players and this guarantees a wide range of play due to the variation of classes allowing the players to form a varied and fun team.
Human Fall Flat with its modes of Multiplayer Games (PC, PS4, XONE, Switch)
The game where you incorporate a soft doll that has the objective of finding the exit of the level
While solving puzzles and trying to hang, pull things or push them is a great experience
But this game has the possibility to entertain you for hours when you add your friends to the story.
The game that allows up to 8 simultaneous players has several maps with different situations generating unique moments in their moves, because as the characters do not have the best movements in the world, teamwork becomes essential for there to be any chance of moving on to the next challenge
Horizon Chase Turbo (PC, PS4, XONE, Switch)
The racing game along the lines of the classic 16-bit era, with incredible scenery and music that takes you back to the years of SNES glory.
The game allows up to four simultaneous runners in all game modes making the experience incredible from start to finish
But if you are more interested in this game have a full text about it here on the site, just Click here.
And if there was a game missing from this list, please add it to the comments so that we can, perhaps, create a new list of multiplayer sofa games
Multiplayer Games
Anyway, for more news, please click here.
But if you want another list of Multiplayer Games comment on missing games
All games are available on steam