Firstly, Hacktag is a cooperative stealth game for two players, with unique asymmetric gameplay. Play as the stealth agent on the field or as the virtually infiltrated hacker and work together to carry out spy missions where nothing goes as expected!
Check out the game: Horizon Zero Dawn: Game will be trilogy and will come to PS5
Hacktag History
In 2029, in a parallel world inhabited by anthropomorphic animals, you are a mercenary who secretly performs missions for companies fighting for leadership. So, in order to be successful, you will have to join a partner and infiltrate companies simultaneously in two ways: as the stealth agent, navigating corporate buildings with an isometric 3D view and fast, infiltrating arcade-style gameplay. Or how the Hacker practically infiltrates the same level with a different vision - sees the world through the holographic vision of the project and moves through a virtual network to interact with cameras, doors, phones or even coffee machines ... Anyway, the Hacktag has been released on Steam since February 14, 2018 after making its Early Access debut on June 1, 2017 and in a month of the Closed Beta in May 2017.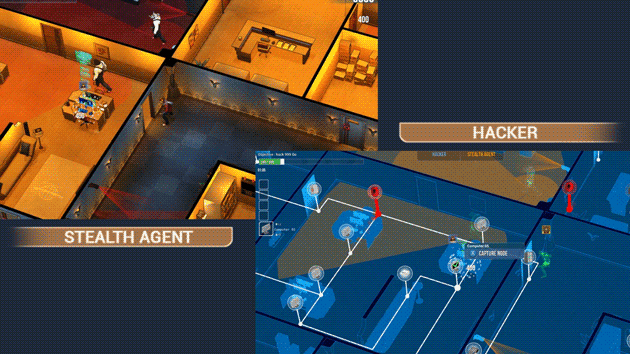 Features
Local and online multiplayer: play separately or share the same screen.
Single-player mode: deal with both roles of the agent and the hacker simultaneously in frantic, fast-paced gameplay.
Original asymmetric gameplay and cooperative mini-games: with time running, disable alarms and unlock doors or cells.
"Coopetitive" gameplay: as mercenaries, your partner is also your best competitor!
3 companies, 3 types of missions playable in 24 levels
Gain experience and add unlockable skills: choose new active or passive skills as you gain levels.
Complete character creation: customize your anthropomorphic animal character with over 360 unlockable items.
Online challenges, ranking and rankings.
Unique story for each player: experience the Hacktag story with your own NPCs
Check out more on the game's official website: http://www.hacktag-thegame.com/