Ubisoft's special live reveals an exclusive Far Cry 6 gameplay showing the game's news
Unveiled in 2020, during Ubisoft Foward, Far Cry 6 will arrive on consoles and PC in October, with frantic action on an FPS with elements of survival and a new graphics engine, the DUNIA Engine 3, created under the original bases and foundations in which gave rise to CryEngine, and a challenging story and a dictatorial villain played by actor Giancarlo Esposito.
To get players into the game's hype, Ubisoft Brasil started broadcasting a special live show featuring an exclusive Far Cry 6 gameplay with beautiful scenery, detailed images of the game and the soundtrack with a tropical climate that refers to the new game scenario , the island of Yara.
Watch the Broadcast with Far Cry 6 Gameplay
"Welcome to Yara, a tropical paradise set in time. As Yara's dictator, Antón Castillo (Giancarlo Esposito) is determined to restore his nation back to its former glory in any way possible, with his son, Diego, obediently at his side. His oppressive government started a revolution. "
The open world game will take the player to the island of Yara, to depose a tyrannical leader and free an oppressed people, joining a rebel group called "Libertad". While maintaining the population under his judgment, dictator Antón Castillo, prepares his son, Diego, to succeed his place and keep the nation under the control of the family.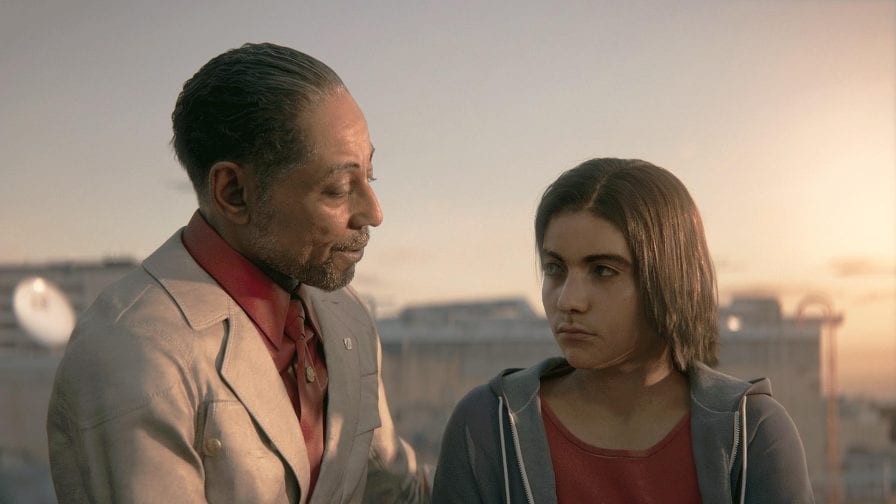 You will control the revolutionary Dani Rojas (which can be customized), born and raised in the capital of Yara, you are a former military man who has no interest in Antón or the Revolution, but when you face the violence of the local dictatorial regime up close , realizes that the only way to get out of that place is to lead the revolution and end the oppression that prevails in Yara.
Far Cry 6 will arrive on PlayStation 4, PlayStation 5, Xbox One, Xbox Series X | S, PC and also on Google Stadia on September 07th. You can access the page pre-sale and guarantee yours, which will come in Standart, Gold editions with Steelbook cover, Ultimate and Colletors, the collector's edition.
Prices vary widely, between physical and digital editions, but the lowest value is the digital version for PC, which goes for R $ 249,99 directly at the Ubisoft online store. The Ultimate version, with digital bonuses, costs R $ 399,99 at the same store. Bonuses include new weapons and a costume to customize the Chorizo ​​dog, a puppy that walks in a wheelchair and will assist the player in his missions.
29 / 05 Update
A new gameplay trailer for the game has been released. Look:
So, what did you think of the Far Cry 6 gameplay released by EA? Excited for the launch? Tell us there in the comments and read more about Ubisoft on Our site.