Some differences and new features separate this new episode of Nathan Drake's adventures from others, so check out these essential Uncharted 4 tips before you start playing
With the recent announcement that Uncharted 4: A Thief's End may be on its way to the PCs, we think it's nice that you know a few things before you start thinking about whether or not to take the game. Also, if you got the game through a promotion or through the PS Store pass, you might as well pay attention to these tips before you start playing.
Contrary to popular belief, this Uncharted is a very different game from Nathan Drake's previous adventures, so you'd better pay attention to these Uncharted 4 tips before diving headlong into this adventure. Things changed over time as Nathan enjoyed his retirement playing PlayStation. They changed for him and for you.
Customize your PS4
Make your PS4 even better with this Uncharted 4 skin and get in the mood for Nathan Drake's adventures.
Essential Tips for Uncharted 4
While our hero's fourth game is still the exquisite cinematic spectacle you'd expect from a game in the series, this time the gameplay is more varied than ever. From adding new open areas to explore, to drivable vehicles and climbing hooks, Uncharted 4 is far more sophisticated and immersive than its predecessors.
It's an experience that puts a smile on our faces and arguably the best Uncharted game to date. So, get ready to embark on this latest Nathan Drake adventure and if you're ready for an adventure, here are some essential Uncharted 4 tips to get you started.
The beginning is kind of stopped
After an explosive introduction, Uncharted 4 takes a step back in time to fill in some gaps in Nathan Drake's story. It's a pretty long prologue - you'll spend about five hours or so in a handful of surprisingly silent character-building moments, until the adventure finally "begins" around chapter seven or eight.
It's good to mentally prepare for this now, so you don't constantly ask your console, "What's up? When do the explosions and gunfire and things start breaking again?" But believe me, when you're done with this game, you'll be pleased that Uncharted 4 goes out of its way to really let you get to know these characters.
looks but isn't
So Uncharted 4 isn't exactly an 'open world', but there will be some moments that will do a great job of giving the illusion that it is. Yet it's still a very linear game, but certainly route choices now go beyond path A and path B. So, stay tuned for this one of the most important essential tips for Uncharted 4.
There are often several different climbable paths that point to a single ledge and others, for example, some later levels that offer huge open environments filled with various alternate paths and many hidden secrets there. If you don't know all of this right from the start, it may seem like you'll be walking around for hours going around doing side quests and getting tired just thinking about it, but rest assured. You will never actually take the "wrong" path to the end of a mission.
worth exploring
Uncharted 4 may have been run by the creative director of The Last of Us and may even share some of its DNA with more subtle ones - the main one being the reduced linearity and greater openness of its environments - don't think it will be a full copy from Naughty Dog's post-apocalyptic adventure. You don't have to scour every room you enter for broken scissors to create makeshift weapons. It's still an Uncharted game, which means the focus remains firmly on exploring lush environments and shooting in the face of the many mercenaries that will come your way.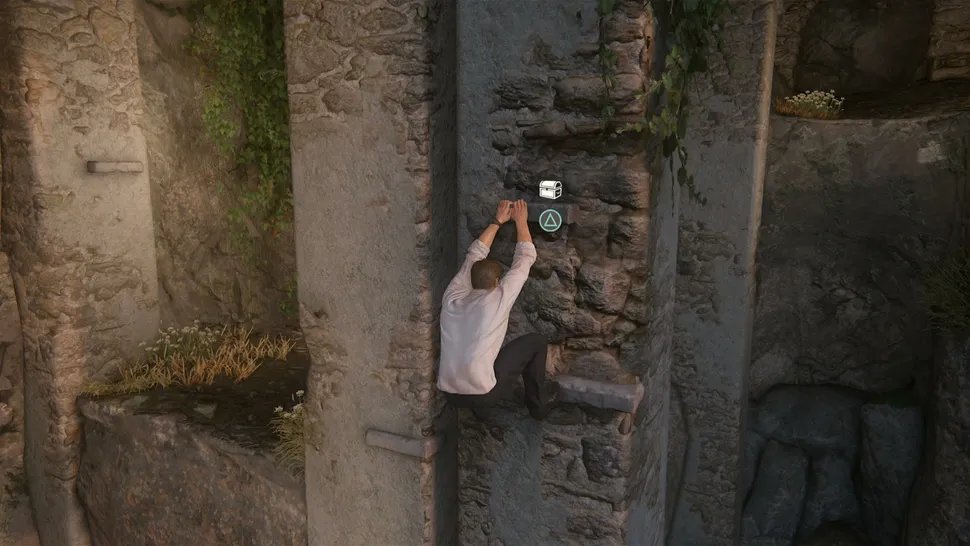 But, this is not to say that exploration will not be rewarded. As in previous games, you'll often find hidden treasures scattered in unconventional places, and these artifacts will unlock additional options and bonuses on the main menu screen. In addition, you'll also be able to discover lots of notes about the tradition, and fill your journal with sketches of interesting things you find.
The important thing to remember is that you can (and should) explore the environments you want, but you should never feel pressured and think you're leaving behind something important you'll need in a later combat encounter and without it you won't be able to advance in the game. This is one of the essential tips for Uncharted 4: Relax, because there's nothing like it here!
Uncharted mug
Personalized custom porcelain mug with Uncharted game print. Choose your print and take advantage of this offer
be stealthy
One consequence of having larger, more open environments is that you have a lot more freedom in Uncharted 4 combat encounters, and the best and most reliable way to get through them is to be as stealthy as possible. The number of enemies in this game, compared to the previous ones, is huge and if you limit your strategy to shooting from behind cover, you will probably encounter a quick and painful death. Fortunately, enemies are no longer alerted the instant you enter a combat environment, and you can often use this to your advantage.
You can hide in tall grass to sneak through densely protected areas, and if you get close enough to an enemy, you can take them out without anyone noticing. You can also climb to higher vantage points (or use your grappling hook to swing) and jump to knock the guards down with a single punch, as well as climb below them to knock them off any cliff they're on.
Pay attention to the icons above your enemies so as not to be seen. Yellow means they are suspicious, red means they saw you. If you are spotted and bullets start flying, feel free to send bullets at enemies now in reduced numbers. But if you're really good, you can sneak to another corner of the map and wait for the guards to return to their patrols, allowing you to continue to silently eliminate them, one by one.
Pay attention to these essential tips for Uncharted 4: They look for you based on their line of sight and your last known location, so explore that and disappear. You have a lot of tools at your disposal to clear entire levels without firing a shot, so use them wisely.
identify everyone you can
The most important tool for sneaking your way into combat is tagging enemies. Hold L2 and press the L3 button while aiming at an evildoer, and a small pip will appear over your head, which you can use to continuously track their movements.
So one of the essential tips for Uncharted 4 is: Always take the time to tag enemies. You'll always underestimate how many there are, and you'll always get shot by one you didn't even know was there while you dispatch the rest.
use distractions
It's also perfectly possible to be stealthy by making a lot of noise. If you're smart about your angle of attack, you can use playable explosives and the ever-present red barrels to cause a riot far from your actual location, before immediately moving to another vantage point.
Pay special attention to the white circle on the dynamite explosion area indicator. It's huge, making the little red sticks in the throw much more powerful than the sonic grenades in the series. The dust cloud is also great for disorienting enemies, allowing you to muddle yours or provide useful cover for your escape.
Use and abuse the hook
The hook is really great news. The swing is great, of course, but you can use it for a lot more than that. You can use it in combat situations to quickly traverse certain areas of the environment (and you can even shoot while swinging, which is just as fantastic as it looks), you can go up and down vertically by holding L1, and you can use it to pull certain objects from high ledges.
Although string physics is a bit tricky to deal with – don't expect any pre-programmed automatic balance. The direction and momentum are up to you – and while she's magically able to attach to certain objects with 100% accuracy, she still acts in a way very similar to what a real rope should do. Keep these essential tips for Uncharted 4 in mind when solving many of the puzzles.
Do not hurry
Pay attention to these essential tips for Uncharted 4: You'll be tempted to rush forward and take out that goofy henchman right there in front of you, because there are so many exciting things to do with him, but use your grappling hook, swing and fall to the ground. airborne on a jerk henchman will always make you fall right in the middle of a firefight, if you haven't invested the time in cleaning up the other bad guys first. There are always more goons than you think, so be careful.
read the diary
It's not just filled with a ton of interesting information, great drawings and Drake's witty notes. It's also needed to solve many of the puzzles in Uncharted 4. And there are many puzzles, many of which require you to use your journal to look up newly acquired information.
You'll also use the book to store any story notes and other papers you might find, so keep that in mind if you want to go back and read some of the things you've learned from your travels. This is one of the essential tips for Uncharted 4.
Protect your joysticks
Customize your controller with a unique skin and protect your joysticks with the Uncharted case and take them with you whenever you want.
Enjoy photo mode
If you enter the options menu, you can enable Photo Mode and activate it in game by pressing L3 and R3 simultaneously. Photo Mode lets you rotate the camera, zoom in and out, remove characters from the scene, and more. Uncharted 4 is beautiful and knows it, and wants you to go wild with the scenarios and situations that happen during the game. So, enjoy the camera and capture the best moments in the game.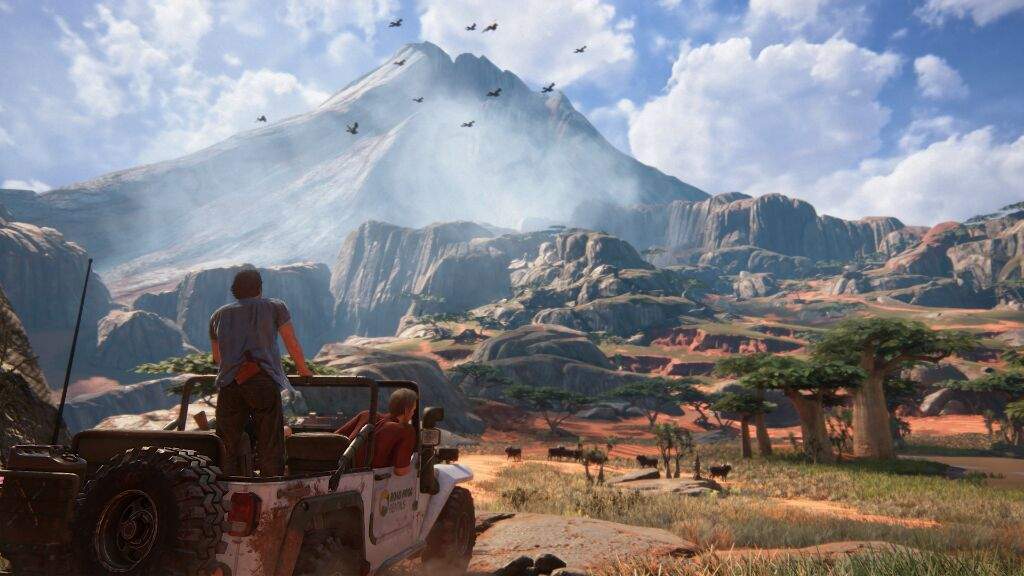 Ready to face Uncharted 4
Uncharted 4 - A Thief's End is an action adventure game developed by Naughty Dog and published by Sony Computer Entertainment. In it we follow a retired Nathan Drake in his post-treasure hunting life. He is persuaded out of retirement by the appearance of his older brother Samuel.
Along with their former partner Victor Sullivan, they search for clues to the location of pirate Henry Avery's lost treasure. The game follows a similar line to Tomb Raider, where you'll have to investigate mysteries in tombs, solve puzzles, explore wild places and discover treasures. It is available for PlayStation 4.
So, do you like Uncharted? Do you prefer Nathan or Lara? Or both? Leave it there in the comments! Take the opportunity to read more about PlayStation games at Our site.